Home Inspections in Abilene TX - Morgan Inspection Services
We realize that buying a home can be very stressful. It is our job to help to relieve you of as much of that stress as possible. If you hire us to perform your inspection, we promise you that we will perform it as if we were inspecting the home for ourselves or for a family member. Our verbal and written reports will point out both the positives and the negatives about the home. We have been performing home inspections in Abilene TX since 2002. You can trust us to perform your inspection and to help to protect your family and your largest investment.
Click here to Schedule an Inspection
What we do for you
We make YOU our only Priority
We inspect the home as if we were buying it
We help Protect you and your investment
We provide Prompt and Flexible scheduling
We give you a Home Education so you know the positives and negatives about the home, leaving you to make a fully-informed decision.
Why Choose Us
Most Experienced Home Inspector in the Abilene Texas Area, with 17 years of experience and 5000+ inspections performed!
Comprehensive and Thorough inspections
Thermal Imaging included on every inspection
Well-written and Detailed Reports with photos (Click here for sample report)
Top-notch Customer Service
Free Re-inspections and 100% Money Back Guarantee
Best Value for Your Money
Testimonials
We have used Mike on our last two home purchases and would recommend him to anyone! He is very thorough and always willing to answer any questions!
Leslie K
I was very impressed at how thorough the inspection was, and really appreciated the tips he gave. Price was very reasonable. His staff is polite and kind in their phone interactions. The inspection report was easy to understand, it was ready for me with pictures, video, and well organized by the next morning. Mike is one of the BEST inspectors in our area and I would recommend 10/10. Alycia M - Abilene, TX
Very professional and thorough. It was a complete pleasure to work with Mr. Morgan and his staff. For the money, They are my 5th inspection company to work with and they are the best by far. In my opinion Morgan Inspection Services pricing is highly competitive and their product is superior to any other. Wreck'em Tech!
Russell W. - Midland, TX
Reviews
Today's inspection can prevent tomorrow's surprise
Speak To Our Inspector Today! Call: (325)998-4663
Featured Blog: Calibrating Your Oven's Temperature
If you have an oven that seems to burn things or doesn't cook them enough, then it's possible that your oven temperature is not adjusted correctly. This could be caused by various issues with your oven, but in many cases, your oven temperature can be adjusted very easily, and at virtually no expense. Read More
To learn more about your home, visit our blog, House Works. Take Me to House Works
How Much Does An Inspection Cost?
A typical home inspection in Abilene will cost anywhere from about $250 - $400. The cost of an inspection can be affected by various factors such as the size of the home, the age of the home, and the type of foundation.
At Morgan Inspection Services, our Certified Home Inspectors take pride in providing premier professional home inspections to clients located in Abilene, Brownwood, San Angelo, Stephenville, Lampasas, Ballinger, Cisco, Cross Plains, Brady, Coleman and surrounding areas of Texas.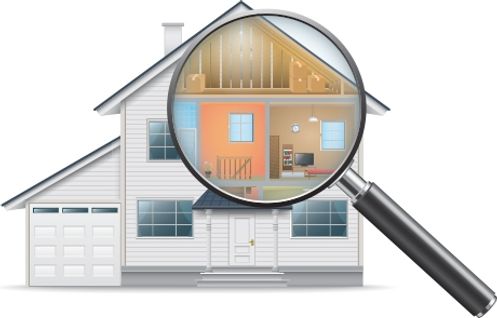 Residential Home Inspections in Texas are regulated by the Texas Real Estate Commission (TREC), and it is TREC that says what must be inspected and what is not required to be inspected; therefore, most home inspectors inspect essentially the same items. Most systems in the home are inspected, so a home inspection will give you a very good idea of the condition of the home as whole. Click below to see a checklist of all of the items that are inspected during a standard inspection.
At Morgan Inspection Services, we have the equipment and training to use infrared cameras on our home inspections. By using an infrared camera, also called thermal imaging, we can see details that the naked eye cannot see. Infrared cameras show differences in surface temperatures, and this can allow the home inspector to see overheating wiring, roof leaks, plumbing leaks, and other things that cannot be seen otherwise. Contact us to schedule your home inspection in Abilene TX.
Morgan Inspection Services provides the most thorough home inspections in Abilene Texas area for potential home buyers.

If you are selling your home, it is a good idea to have a home inspection so that you can address problems before they become issues when a potential buyer's home inspector finds them.